*Disclaimer*
The information contained on this page is for promotional and informational purposes only. All equipment should be used by trained professional tradesmen who have been trained how to use the equipment described on this page, and understand the risks of their work. PowerPak assumes no responsibility for errors or omissions in the use or misuse of any product purchased. In no event shall PowerPak be liable for any direct, special, indirect, consequential, or incidental damages or any damages whatsoever, whether in an action of contract, negligence or other torts, arising out of or in connection with the use of this information or the contents of this page. PowerPak reserves the right to make additions, deletions, or modifications to the contents on this page at any time without prior notice.

Just like everything else in this industry, MASH is an acronym. The Manual for Assessing Safety Hardware. This manual serves as a guideline to engineers, designers, and product testers for conducting MASH Testing on temporary and permanent roadside devices.
Roadside device is a vague term, and it is vague for a reason. MASH covers a very wide gamut of devices, from concrete barriers to metal sign stands. If an item is being used for road management, it must meet testing criteria. It's not just for road barriers and guard rails. Every item needs to meet the MASH requirements.
The goal is to ensure that traffic control devices don't become deadly when struck by a vehicle.
MASH Testing Overview
A handful of organizations oversee roadside safety. The key players are AASHTO (The American Association of State Highway and Transportation Officials) and FHWA (Federal Highway Administration).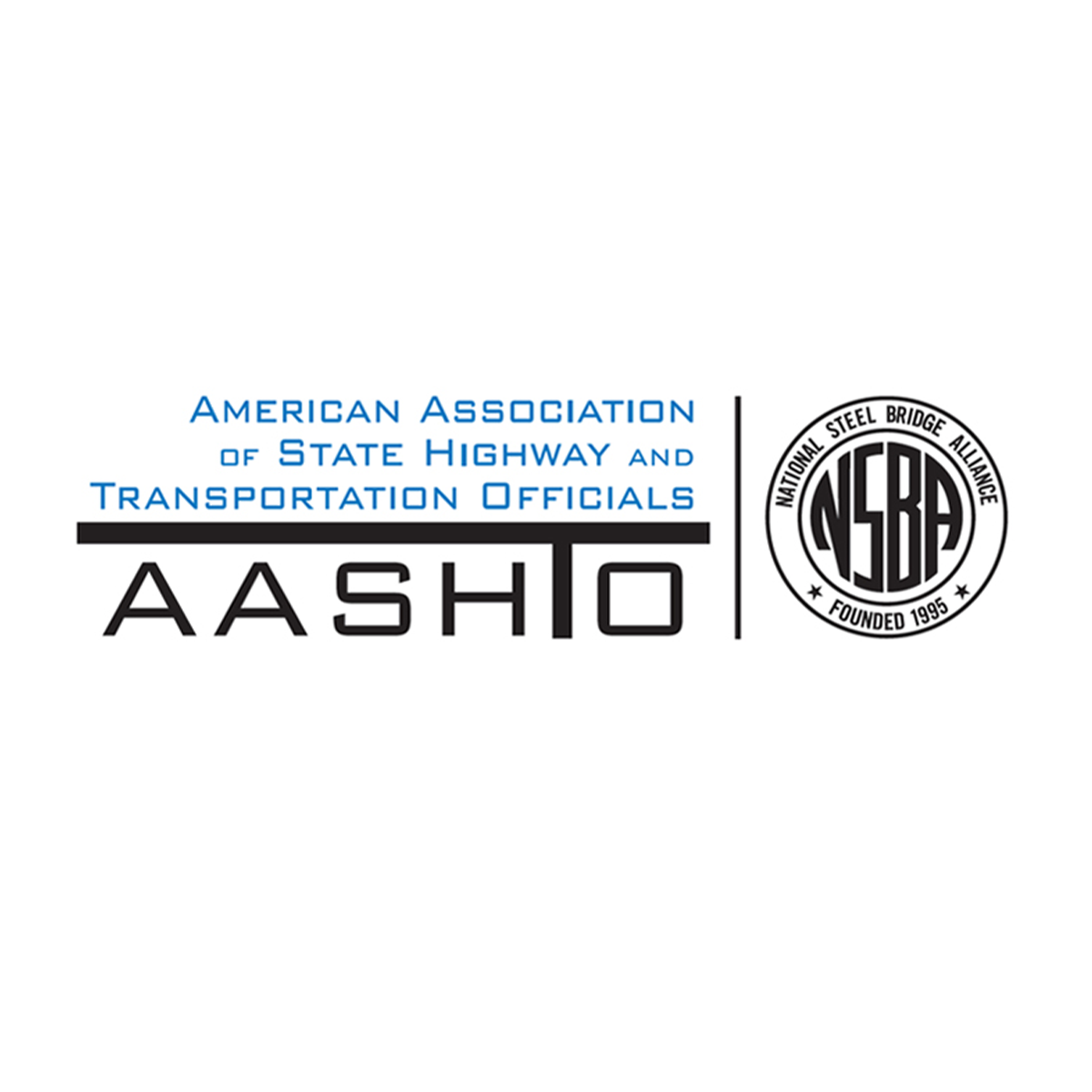 AASHTO wrote MASH, and they are responsible for updating, changing, conducting research, and evaluating purposed future developments in roadside safety equipment and devices. So, the guidelines are their responsibility.
FHWA grants eligibility for federal aid. For example, if a local agency has implemented and updated its roadways and the safety devices used by road crews to meet MASH standards; FHWA will grant them a letter. This makes them eligible for reimbursement from the federal government.
Enforcement
As mentioned, MASH standards are directly tied to federal funding, and because of that, there isn't federal enforcement or a penalty process in place, which sounds counterintuitive.
Again, if a local agency or a state DOT decides to build or use traffic devices that do not meet MASH standards, the federal government will not provide any funding for roadway safety updates. This may seem a little too relaxed for something so serious, but don't underestimate how critical federal funding is for anything related to infrastructure. Even without enforcement, every state has implemented a portion of the MASH standards at the recommended intervals.
MASH was set as the standard in 2016, and AASHTO/FHWA set this schedule for each state to update to the new standard:
December 31, 2017: Concrete and W-Beam Barriers
June 30, 2018: W-Beam Terminals
December 31, 2018: Crash Cushions, Cable Terminals, and Cable Barriers
FHWA reports that every state completed every goal stage either on time or by a later date. It should also be noted that, although the federal government does not enforce MASH standards, some state and local governments have their own enforcement.
MASH Class Ratings
All traffic safety devices tested under the MASH standards are given six ratings. These ratings are based on how safely the device performed when struck by specific sized vehicles at specific speeds.
TL-1: 31mph - Cars (~2400 lbs.) and Pickup trucks (~5000 lbs.)
TL-2: 43mph - Cars (~2400 lbs.) and Pickup trucks (~5000 lbs.)
TL-3: 62mph - Cars (~2400 lbs.) and Pickup trucks (~5000 lbs.)
TL-4: 52mph - Cars (~2400 lbs.), Pickup trucks (~5000 lbs.), and Box Trucks (~22,000 lbs.)
TL-5: 50mph - Cars (~2400 lbs.), Pickup trucks (~5000 lbs.), Box Trucks (~22,000 lbs.), and Tractor-Trailer (~79,000 lbs.)
TL-6: 50mph - Cars (~2400 lbs.), Pickup trucks (~5000 lbs.), Box Trucks (~22,000 lbs.), Tractor-Trailer (~79,000 lbs.), and Tanker Trailer (~80,000lbs)
Testing
When looking at the TL rating system, the first thing that comes to mind is concrete barriers and guard rails. That's just one "system type." MASH splits the testing into system types based on which the testing is based. Channelizers would have different testing standards compared to work zone products.
In most cases, the safety device is tested by a certified lab. If the devices pass the lab test, the documentation is sent to FHWA to approve and assign a number. This sounds easy on paper, but this can be a very long process.
The lab test is exactly what you think it would be. They hit the device with various vehicles at different speeds and determine how much damage they cause and what threat they pose when struck.
Some devices can be self-tested by the manufacturer. These items would include devices like traffic cones and traffic drums. These items are not assigned a number or given a letter by FHWA but are technically MASH approved.
Pre-2016, the standard that the FHWA used was NCHRP 350 (National Cooperative Highway Research Program). This was initially a research program created by FHWA but was later converted into the recommended standard. The initial purpose of NCHRP 350, when it was updated in 1993, was to reduce crash fatalities and injuries by way of safer permanent roadside devices, like guard rails and barriers. The standard was expanded to include road work devices.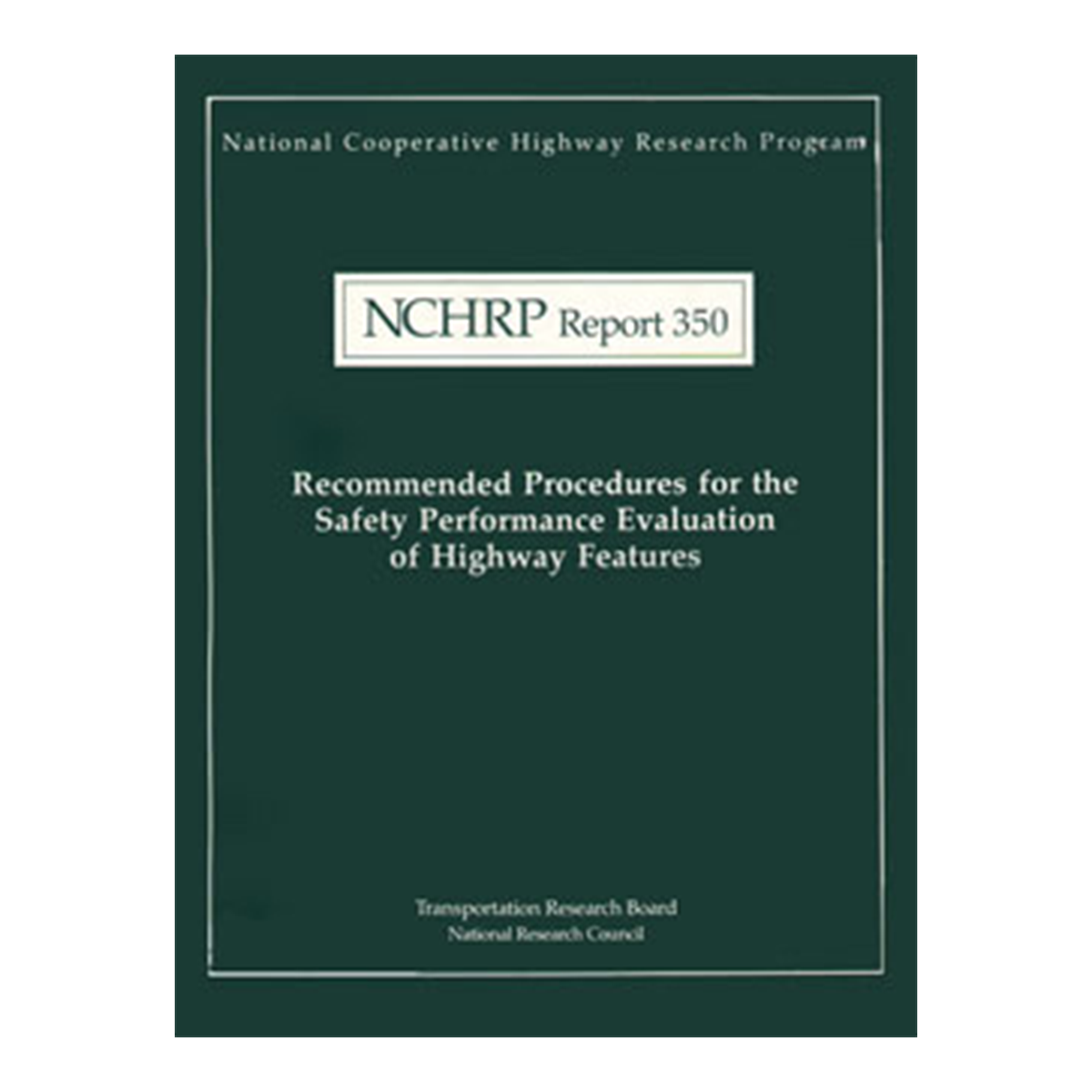 What is NCHRP 350?
There are many reasons why MASH replaced NCHRP 350, but the key topic that needed to be addressed was the need for heavier vehicles in testing. Most modern cars are much heavier than their equivalent class vehicle from the early 90s. The additional weight, size, and increased speed that vehicles travel at changes how the road devices perform.
MASH addressed all of these concerns.
Are NCHRP 350 Certified Devices No Longer Valid?
The short answer is yes. These devices are no longer valid. FHWA is not issuing letters (approval for federal funding) for these devices. Testing facilities are not testing by this standard anymore. So, all NCHRP 350 devices will end up phased out in time.
NCHRP 350 is a standard to protect occupants in vehicles that aren't often seen on the roads anymore (pre-1990s). If you have NCHRP 350 devices, you should update immediately. These devices could pose a threat to drivers in modern vehicles.
Sign Stands
MASH testing worksite signs and sign stands for construction are a topic of confusion for many. Considering the list of devices that can be self-tested by the manufacturer, many assume that temporary sign stands can also be self-tested. That is not the case. Sign stands need to be submitted to a lab for testing.
Temporary road signs are usually made of a mesh or vinyl material. They do not require testing, but signs made of different materials are recommended for different uses, such as day vs. night. This type of performance is not a MASH standard but is also important.
Road Safety
This article barely even covers the topic of MASH and FHWA. Road safety is a big topic in the US, and many are calling for updated standards again to be more mindful of pedestrians. We will likely be seeing many more updates to all relating standards in the near future.